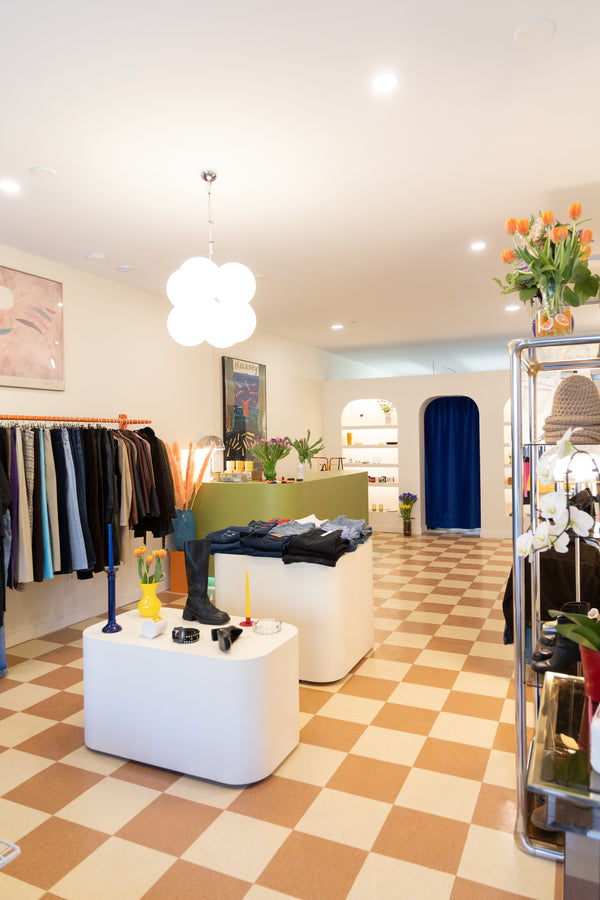 About Us
Dear Friend,
Good Habits is a Toronto-based shop founded in July of 2020 in the sweet little neighbourhood of Little Portugal. We acknowledge that we purvey, work, play & create upon the indigenous land of the Wendat, the Anishinabek, Haudenosaunee & the Mississaugas of the New Credit First Nation. We are grateful to be able to create community on this land, and believe strongly in Indigenous sovereignty.
So, what's in a name? Our name  "Good Habits" speaks to our daily rituals - the actions, moments, tasks and patterns we carry out so often they have become effortless. Sipping from your favourite mug every morning, the way you stand while you brush your teeth, the first person you talk to before you start your day. We know there is a special relationship between you and the pieces you reach for over and over again. 
Good Habits is deeply passionate about carefully selecting objects, clothing & hand-made items from local makers. We focus on curating a shop full of beautiful, functional & resource-friendly goods that make you feel warm and excited when you visit us. We want to offer sustainable goodies that will be with you for a long time. We think that knowing your pieces have had a long life before you, adds to a feeling of community and connectedness.  
We don't believe any consumption is 100% sustainable, but your very best first option is almost always second-hand. A lot of love & care goes into what we do & we want to thank you for shopping at Good Habits!  Please don't hesitate to reach out, we love hello's, and see you again's & are always here for you!

With Love and Gratitude,
The Good Habits Team